Dear Friend,

WELCOME TO LOTSA COMMUNITY WORKS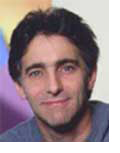 It seems each year the end of summer comes more quickly than we remember from years past. Kids are sad to see the end of vacation but excited about what lies ahead as attention turns to the start of school and reuniting with their classmates, picking out school supplies, and meeting new teachers. For many parents, just the thought of organizing binders, bagging lunches, and helping with homework can be a bit overwhelming. Yet these early weeks of August are perhaps the most ideal to start planning ahead.

Here at Lotsa Helping Hands, we want to do our part to ensure the school year is off to a strong start. We have witnessed countless volunteers, parents and teachers use Lotsa Helping Hands to create a classroom or school-wide community. Our free, web-based service is great for posting photos and messages and sharing resources with other school volunteers. And the intuitive group calendar is invaluable for scheduling volunteer tasks and school or classroom events, with automatic email reminders about commitments made and classroom needs. We have heard many stories from school teachers and volunteers who are either coordinators or members of a Lotsa Helping Hands community - all of whom are thankful not only for the time they saved, but for the ability to foster a greater sense of community within the classroom or school - proving that organization is a key to a successful school year.

Consider Lotsa Helping Hands for organizing day-to-day activities in the classroom or special events at your school. Or share the link with other parents you know.

Wishing you all the best as the summer comes to a close and you prepare for whatever September might bring you.

From our community to yours,

Hal Chapel, Co-Founder & CEO





LOTSA TIPS AND FEATURES

We have several tips to share this month.
Creating Custom Sections: Custom community sections are a great way to post information specific to your school or classroom – from emergency forms, information about school functions, or the supplies students need for the classroom.


Adding Photos: Perhaps you want to make your community web site more personal by adding more photos of class trips and school events. From the Home Page, Coordinators can click on the Photo Gallery tab to upload pictures. This is a great tool for including community members who were unable to attend a specific school event or for simply nurturing a greater sense of community through shared memories.


If you have additional questions, contact us at info@lotsahelpinghands.com



CREATE A COMMUNITY

Free, private, web-based communities for organizing friends, family, and colleagues – your 'circles of community' – during times of need. Coordinate activities and manage volunteers with our intuitive group calendar. Easily communicate and share updates using announcements, message boards, and photos. Safely store vital information. Get Started.