Dear Friend,
Welcome to Lotsa Community Works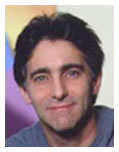 Welcome to the first issue of our newsletter, Lotsa Community Works. The meaning behind the name? All of us at Lotsa Helping Hands believe in the power of community – the idea of bringing people together in support of one another during times of need. It's powerful. It's profound. And, it works. When Barry Katz and I first created Lotsa Helping Hands, we did so in response to the many challenges that family caregivers face when caring for loved ones in medical crisis.
Today, more than 600,000 people have participated in caring communities and signed up for more than 1.5 million volunteer tasks to help others. Thank you for being part of our larger community.
Each issue of the newsletter will be packed with tips about the service, stories of community support, and resources that we think you will want to know about. None of us at Lotsa Helping Hands ever tire of hearing feedback from members, like you, who discover that providing help often feels like you're getting back more than you're giving.
From our community to yours,

Hal Chapel, Co-Founder & CEO
We have two new features to announce this month.
1. From your private community web site, visit a new section called Lotsa Resources for You. Here, you will find resources from our team as well as information from our partner organizations.
2. We partner with the nation's leading nonprofit organizations that provide trusted information on a variety of health and caregiving topics that may be helpful to your community. You can choose to identify with one of our nonprofit partners and include relevant resources, links, and logos from that organization in your community. From your private community, visit the "Site Options" link.
Create a Community - It's FREE!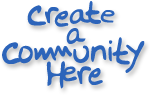 Free, private, web-based communities for organizing friends, family, and colleagues – your 'circles of community' – during times of need. Coordinate activities and manage volunteers with our intuitive group calendar. Easily communicate and share updates using announcements, message boards, and photos. Safely store vital information. Getting started is easy. Click here.