Lotsa Handprints
Every month, we spotlight a community that is leaving a lasting impression on the world. We hope these stories

inspire you as much as they do all of us at Lotsa Helping Hands. This month, please visit our web site to listen to a community coordinator share the story of Team Nico, an inspirational community of 900 members coming together in amazing ways. Have a story to share? Email us.


Sponsor Highlight
We often come across organizations that provide helpful resources to members of our communities – these like-minded organizations have products, services, and content that we think you may want to know about. Visit the PartnersAgainstPain web site, a site designed to provide patients, their caregivers, and healthcare professionals information and resources to help understand, measure, and track pain, as well as suggestions about advocating for the rights of people dealing with pain, and helpful hints and resources for finding pain care. The newly-enhanced web site includes the Caregiver's Corner, which offers information, encouragement, and tools addressing the challenges of caring for a loved one in pain. Featured story videos highlight ways to manage pain or provide care for someone in pain. Learn more here.


Did You Know?
We recently launched a free Webinar Series at Lotsa Helping Hands. Our monthly Webinar includes tips about ways to use the service, stories of community support, and helpful ideas for families, and those wishing to support them, during their caregiving journey. Check out our web site to register.


Dear Friend,

WELCOME TO LOTSA COMMUNITY WORKS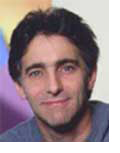 Happy New Year from all of us at Lotsa Helping Hands. We hope 2011 is off to a wonderful start for you and your community. As many of you know, Lotsa Helping Hands was created to support family caregivers by empowering their family, friends, neighbors, and colleagues – what we call a family's 'circles of community' – who are eager to help with the daily tasks that become a challenge during times of medical crisis, caregiver exhaustion, or when caring for an elderly parent. Empowering family caregivers through community has always been at the heart of our work. That's why we were so excited by a recent announcement made by the U.S. Administration on Aging that celebrates family caregivers.

2011 has been designated the Year of the Family Caregiver – in recognition of the more than 65 million adults who care for a clinically ill, disabled, or aged family member or friend. Throughout the year, caregiving organizations, community leaders and policymakers will be hosting events and programs to support and celebrate our nation's family caregivers.

Chances are, each of you reading this newsletter falls into one or more categories — either you are a family caregiver, you know a family caregiver, you are being helped by a family caregiver, or you will need a family caregiver in your lifetime. At Lotsa Helping Hands, we are committed to supporting you, wherever you may find yourself in the journey. As we begin a new year, we hope you stay involved with our larger Lotsa Helping Hands community. Contribute your own stories of community support, post your ideas about the service, and share your experience with others in need.

From our community to yours,

Hal Chapel, Co-Founder & CEO





LOTSA TIPS AND FEATURES

We have two tips to share this month.

1. Custom Sections for Your Community: Our easy-to-use community-building features facilitate communication among community members and provide the ability to post photos, well wishes and conversations on message boards that keep everyone up to date. Coordinators can also create custom sections to address the specific needs of the community — including posting personal blogs, instructions about dietary needs of the family, links to local resources, and more. Coordinators can click on the Administration tab in your private community to create custom sections.

2. Add More Members to Your Community: There is no limit to the number of members who join your community – in fact, many Lotsa Helping Hands communities have hundreds of members and our largest boasts nearly 1,000 volunteers. It's simple to add more members. If you are a Coordinator in your community, visit the People tab and click on the Add several members at once button. You can also read our help topic in this section for adding large numbers of members at one time.





CREATE A COMMUNITY — IT'S FREE!


Free, private, web-based communities for organizing friends, family, and colleagues – your 'circles of community' – during times of need. Coordinate activities and manage volunteers with our intuitive group calendar. Easily communicate and share updates using announcements, message boards, and photos. Safely store vital information. Get Started.